Reflections on Flowers, Fruit, & Fields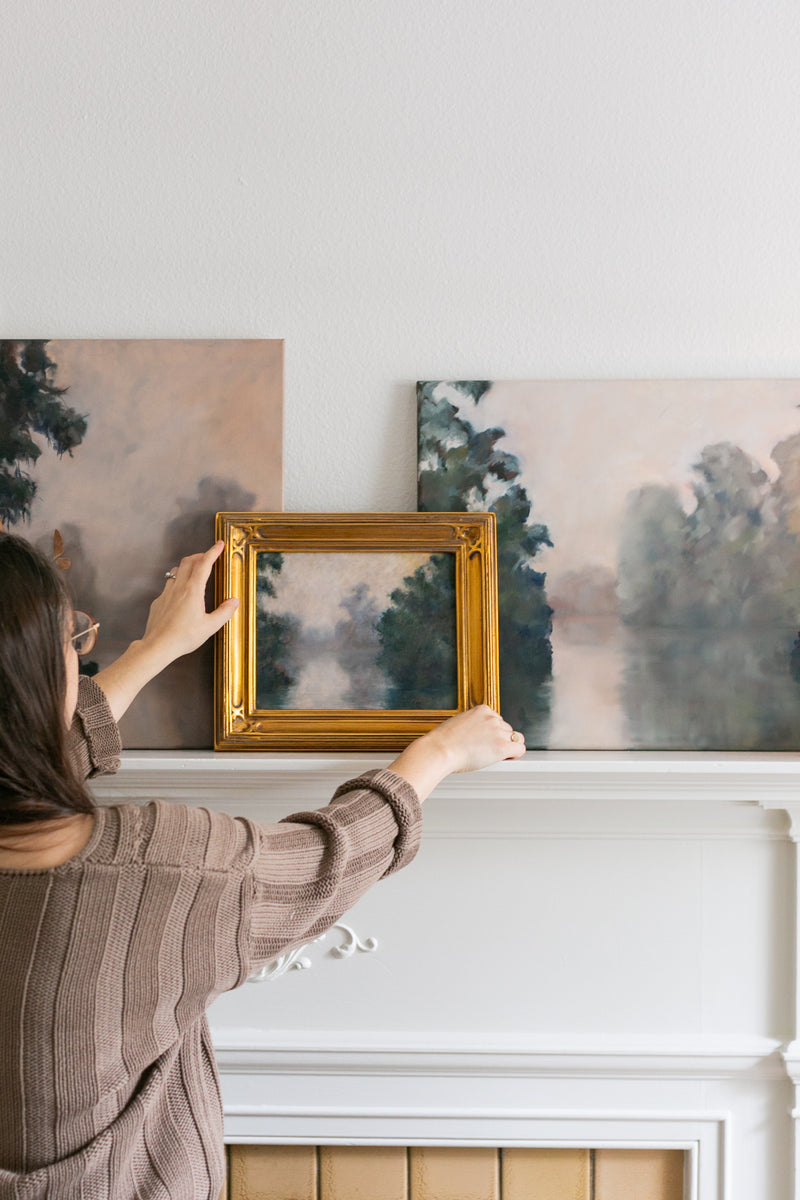 What a delight it has been to share this most recent collection with you, dear Collector!
These paintings, which have flowed out of me over the last several months, have accumulated into a varied collection of Flowers, Fruit, & Fields.
Peter Pan Lake - 8x10" Oil on Panel
I'm thrilled to see how warmly you have received these pieces into your homes and the studio has been bustling as we package and ship your paintings to you! 
But before we move on too quickly, I wanted to take some time to reflect on this collection with you here. 
 Inspired by a variety of locations, the landscapes in this collection exemplify the magic of paint and imagination to transform a place.
Getting the Mail - 11x14" Oil on Panel
Similarly, all the river paintings in this release are heavily inspired by my family's fishing trip last summer, as well as the color palette and tones of Monet's Seine River paintings.
Tunnel of Peace - 8x16" Framed Oil on Panel
Peter Pan Lake is real place, but you won't find it on a map. Well, maybe I should clarify: you can arrive there by boat, and catch a multitude of gorgeous redfish (and bass), and have the time of your life baking in the hot Louisiana sun on the water with your beloved family. But when you slow down in between catches, you'll find yourself along a secluded river pathway of cypress on the cusp where marsh meets ocean.
After studying Monet's use of color and contrast, I realized they were the inspiration to channeling how it feels to visit this magical place.
Ultramarine Blue - 24x24" Oil on Linen 
Florals are a love I keep returning to and these loose florals add a delicate touch to this landscape-filled collection.
Sweetness - 8x10" Oil on Panel
Arabesque - 11x14" Oil on Panel
And the cherry (or fig as it were) on top of this collection is a sweet pairing of still life paintings.
Purple Fruit - 8x10" Oil on Panel 
Figgy Friends - 5x7" Oil on Panel 
Thank you for taking a stroll through this collection with me, collecting views of rolling landscapes, magical river views, and delicate florals and fruits along the way! It has been a joy to share these with you.