Antique Frame Gallery Wall of Prints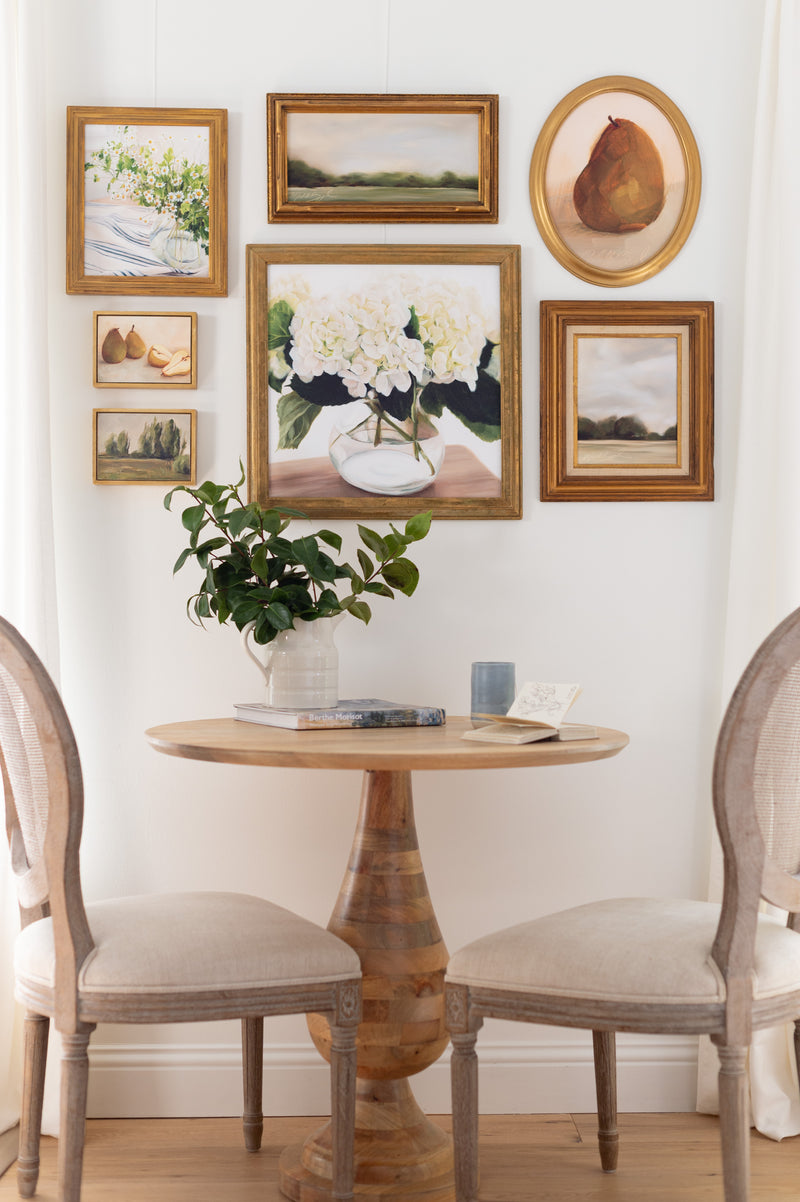 We found some really beautiful antique frames around Austin in great condition - minimal TLC required! And while eventually they'll be used to frame an upcoming collection (yay!), we couldn't pass up the chance to show off some of our favorite prints in this stunning gallery wall format. 
If you're feeling inspired, head over to your local thrift store, antique shop, or even an estate sale and see what kind of hidden treasures you can find! We love having a mix of sizes, shapes, and orientations. Pro-tip: Arrange your frames on the floor first before using any hardware - you'll know when it feels balanced and right! 
"Slightly Resembling Gumption" just became our studio favorite in this gorgeous oval frame!