Bits & Bobs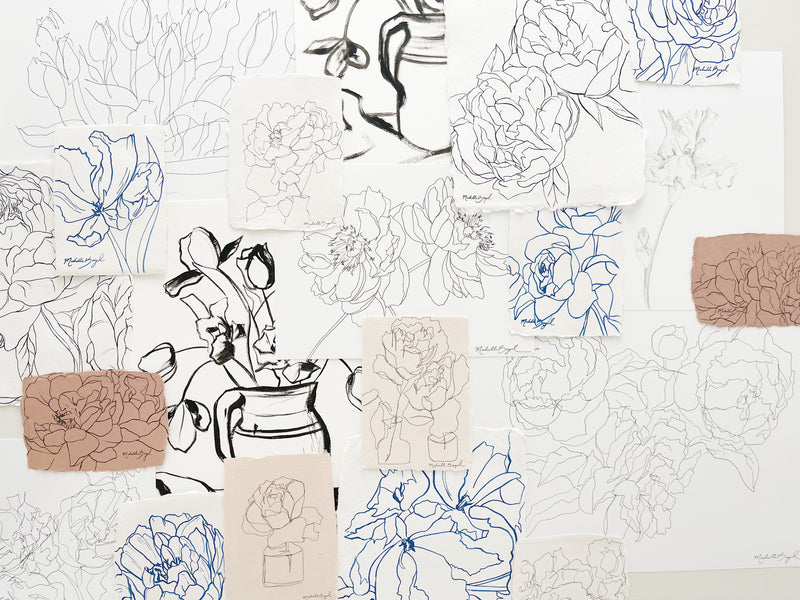 The "Bits & Bobs" two-part Studio Release went live in March! First up to bat: Sketches on Paper. 
There was a mix of 20 sketches in a variety of styles: detailed painted sketches, and looser blind contours. Some were hand painted with gouache, some sketched with pen & ink, on either handmade or smooth archival paper. A little something for everyone! 
"Two Peonies" 12x9", pen & ink floral sketch on white paper
We offered the option to add an 11x14" mat to smaller sketches to show off the beautiful deckled edge of the handmade paper. This makes it super easy to pop into your favorite 11x14" frame! 
"Tulip in Blue" 5x7" gouache floral sketch on light cream handmade paper