"Bits & Bobs" Part 2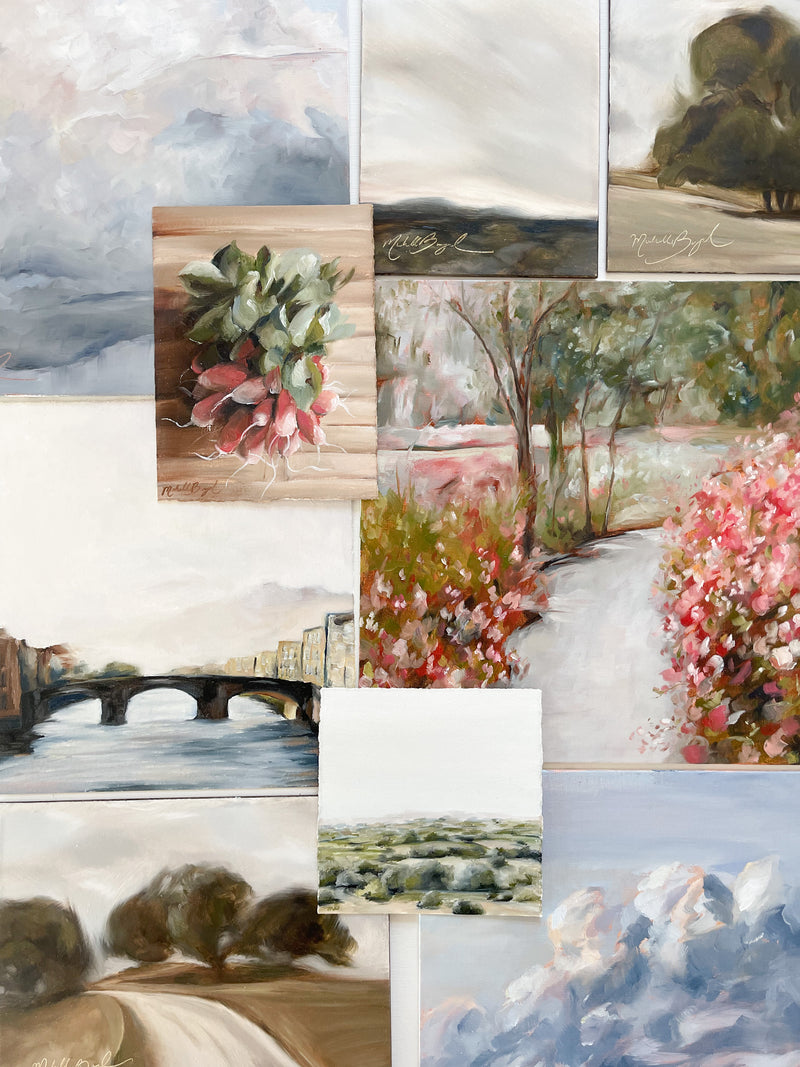 Part Two of the Studio Release "Bits & Bobs" included 9 smaller original oil paintings. 
"Swept" 5x7" Oil on Panel
These paintings were all inspired by places I've been and the memories that made them. They've been created over the past couple of years and make a lovely little collection together. 
6 were paintings on panel, and 3 are paintings on paper that have been mounted to an 11x14" mat for easy framing. 
"French Breakfast" matted to 11x14"
"California" and "Ponte Santa Trinita Firenze" matted to 11x14"

"Azalea Path", 10x10" Oil on Panel