Top 5 Things Inspiring Me Right Now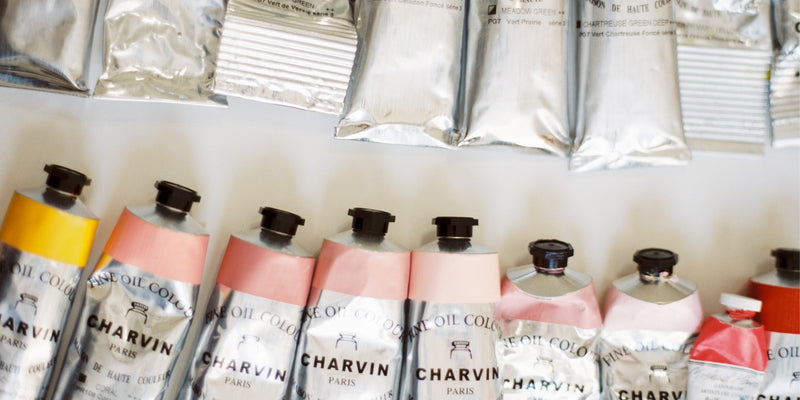 I keep thinking about how she's in a stage where
everything
is new. She's learning how to eat, what's okay to touch, and what's not, etc. She views everything through eyes of wonder. When I paint she comes into the room and reacts to something, seeing her reaction is sweet because I wonder what she's thinking it is. She doesn't know it's a painting but she jumps up and down and squeals. She has unfiltered admiration, a visible, joyful response to what she finds delightful! She will always be my best and hardest critic :)  
*Photo by the amazingly talented Jessica Scott Photography
Have you heard of her BEAUTIFUL work yet? Maryfrances is an incredible potter and artist, and uses her beautiful talents to make some of the most delicate cups, plates, and vases I've ever seen. I love everything she does! Knowing who she is and the space she creates in is beautiful. Seeing her explore minute changes within a body of work that can transform the way a mug is enjoyed or a vase is utilized is so admirable! She just traveled to Spain and took a silk painting class and I love that she jumps into trying new mediums. That bravery and eagerness to explore leaves me wanting to try my hand at every new opportunity.
Refreshing our current space
I just spent a little bit of time redesigning a few nooks in our home. Refreshing my every day spaces has been a breath of fresh air! We've lived in this 1940's cozy French provincial style cottage for over two years. Maybe it's with all of the baby toys now scattered through our home, but I started to feel the hinderance of living in a space that isn't tidy. There's a flow and an ease whenever a house is decluttered- I really appreciate clean and simple home design. I started noticing my design choices weren't serving us well, so I took down some of our ornate pieces and hung simple pieces in their place, cleaned up spaces that didn't need clutter, turned our books spines to the wall to leave us with their pretty blank pages outwardly visible, and made our home a space that now serves both Lucy and us well. It brought joy without the need for purchase or purging. 
A more holistic approach to health: With Lucy, we've really taken notice that whatever we put into our body has a specific purpose. We're trying to move our family in a direction of more intuitive way of eating that adds value and has health benefits. We started using Sun Basket which allows us to create new paleo-ish meals we wouldn't have tried and is leaving us feeling healthier! (You can use this link to sign up and get $40 off your first delivery!!) 
It's filled with Ella Fitzgerald and all the good classic tunes. What can I say? It puts me in a French state of mind. Nothing beats Ella and Louis on a sunny day with a cup of coffee and a paintbrush in hand. Creating to that jazzy trumpet gives me endless inspiration.